The mission of Circus Splendiferous LLC is to reignite curiosity, imagination, and splendor by immersion into the realm of circus arts. We cultivate creativity through educational and cultural enrichment, bringing magic to children of all ages while keeping circus alive and relevant for years to come.
Circus Splendiferous strives to create a circus model that is both vibrant and versatile. We produce engaging performances, enrich the community through educational programs, and provide career opportunities while cultivating a sense of wonderment and deeper appreciation for circus in our modern world. We hope to enliven and encourage both audience and performers alike to grow in all aspects of life.
We believe rediscovering imagination and curiosity is imperative in rediscovering oneself. We are founded on the belief that the circus is a place for everyone – whether it is watching from the audience, performing in the ring, or learning everything in between; everyone has a home at the circus.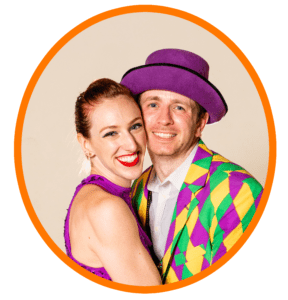 Founders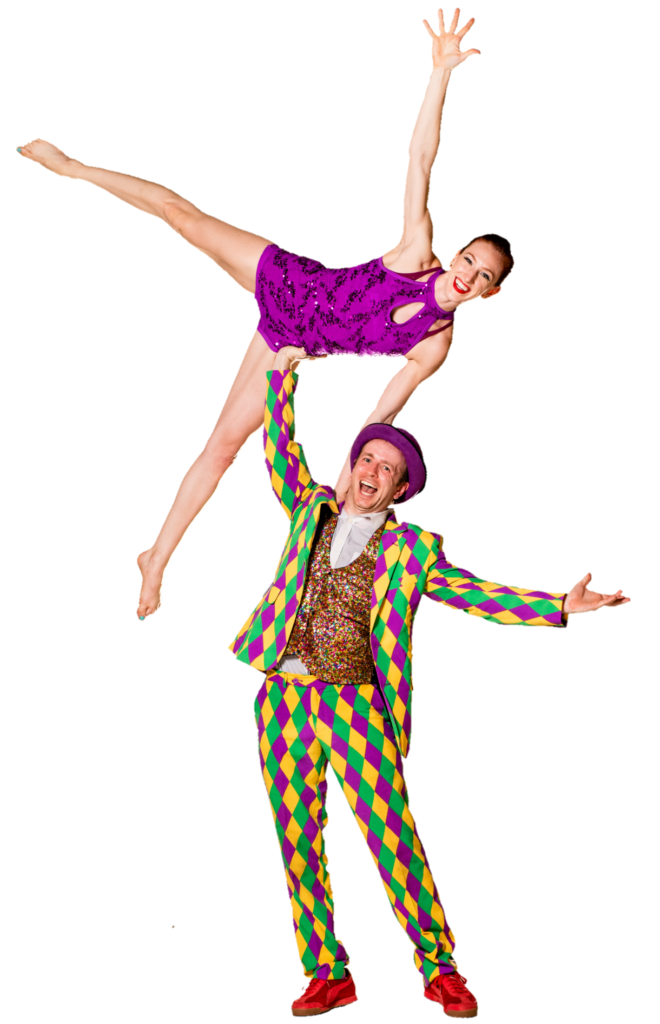 Jesse Cody (Co-Founder) was born and raised in Columbus, Georgia. She attended Muhlenberg College in Allentown, Pennsylvania where she double majored in English and Theatre. It was at college that she discovered her love of circus. Her junior year, after returning from studying Commedia dell'Arte and Physical Theater in Arezzo, Italy at the Accademia del'Arte, she decided to take an aerial silk class as an extracurricular credit. Her senior year, she was asked to join Muhlenberg's student-run circus program to perform an aerial-duet in their main stage production "Atlas." Upon graduating in 2015, she moved back home to Georgia where she performed for The Up Factory hanging off a billboard for Columbus' Midnight Run. Jesse moved to the greater New York area in 2016. Here, she continued to train and perform in NYC, broadening her repertoire to include aerial rope, spanish web, circus hammock, and lyra/hoop. She performed aerial rope at The House of Yes in Brooklyn, NY; aerial silks for Street Cirque's production of "Boudicca" at the Muse in Brooklyn, NY; and has performed for numerous private events and festivals/street shows. She has also gone on tour with Westchester Circus Arts show "Circus Ta-Da" performing a spanish web solo. If she's not performing in the air, you'll find her doing the next closest things, walking on stilts or being thrown around by Mickey and Forty for acrobatic stunts! In addition to performing, Jesse also enjoys teaching aerial classes. Her class offerings include: Aerial Silks, Circus Hammock, Lyra/Hoop, Aerial Conditioning, and Power Yoga. Jesse co-founded Circus Splendiferous LLC with her husband, Mickey, in March of 2020.
Mickey Lonsdale (Co-Founder) is an internationally award winning physical theatre actor and dancer. He originally hails from Ramer, Alabama. He began his dance training at Alabama Dance Theatre and has a B.A. in Communication/Theatre at Auburn Montgomery. While in college, he became the emcee, entertaining 7000 fans nightly, for the Montgomery Biscuits. After graduating, Mickey moved to Italy to pursue an M.F.A. in Physical Theatre at the Accademia del'Arte. He received training in Commedia Dell'Arte, Clown, Dance, Choreography, and Acting.  During this time, he attended Flic Scoula di Circo, Circus School, where he trained in acrobatics, acro dance, Chinese pole, walking globe, and various other circus skills. While in Europe, he performed with companies such as Familie Floz in Germany, Divaldo Continuo in the Czech Republic, and Red Dot Theatre in Italy and Turkey. After receiving his M.F.A., Mickey moved to the NYC area where has starred in several independent films, commercials, TV shows, and works as a free-lance dancer/choreographer. He is also a founding member of Aura Curiatlas Physical Theatre. This company tours all over the world telling compelling stories using acrobatics, dance, and physical acting. Mickey has developed techniques that help children develop motor skills, critical thinking, problem solving, and social skills. He has made it his goal to help children reignite their imagination to know and feel that whatever their dreams are, they can accomplish them. Mickey co-founded Circus Splendiferous LLC with his wife, Jesse, in March of 2020.